Among the many trends this fall, plaid is BIG BIG BIG!! And its super easy to jump on the plaid bandwagon, no matter what your style. One of the easiest ways is how I've done it here:
This classic red plaid shirt is from Joe Fresh (last year, $29)
A plaid button up with skinnies and ankle boots is a basic, easy outfit for anyone who may be apprehensive about trying it out. And you don't have to do a red plaid; There are so many colour options, just choose one in a colour that you feel comfortable in and get it on the trend.

You could even alter this look a little by tying the shirt at your waist
Another option to get in on the plaid trend is with accessories. Shoes, scarves, purses, coats... you name it, I bet you can find it! I love the idea of a solid colour dress paired with plaid shoes. Or for those into mixing up prints, combining plaid and stripes is SO on trend; Try a black & white striped top over leggings, and top it off with a plaid scarf for a very current look.
For the fashionably brave, there are plaid dresses, skirts and pants to choose from. You can find what you're looking for in almost any store, and at almost any price point. H&M, Target (I love everything in the Adam Lippes collab!), and Old Navy are just a few, who currently have great plaid options.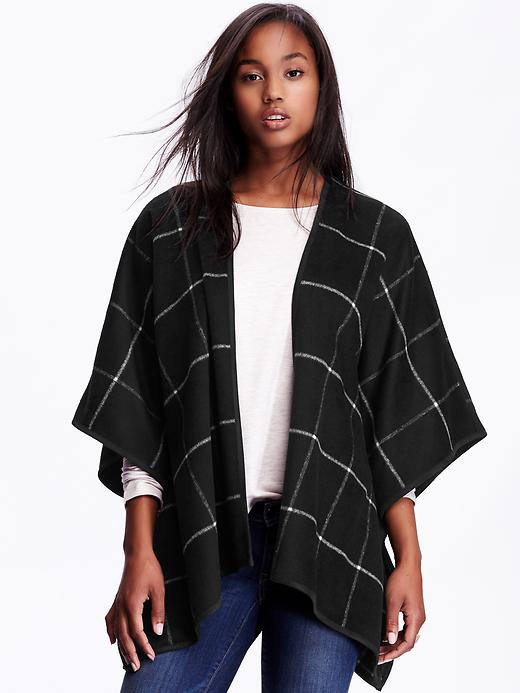 Obsessed with this poncho from Old Navy
Whatever your style or comfort level, plaid is totally do-able. Hope you give it a try!!